5 reasons to choose temporary work.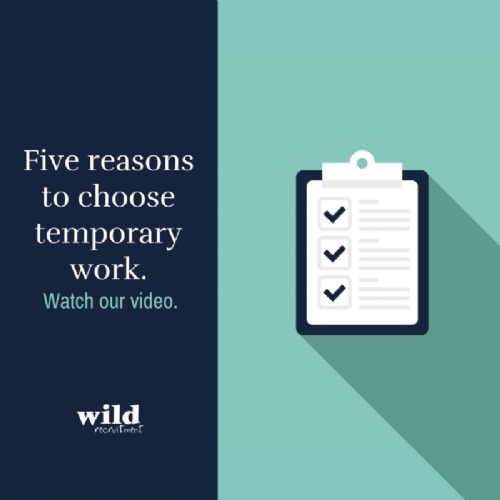 The world of work is changing.
The number of workers in 'non-standard employment' has increased significantly in the last decade, to approximately one in three.
But why are more and more people choosing temporary work? Watch our video for
our 5 reasons why.
Have you ever, or do you currently work as a temporary worker?
In what ways does temporary work benefit you?
Would you recommend temporary work to others, and if so, why?