Benefits of hiring temporary staff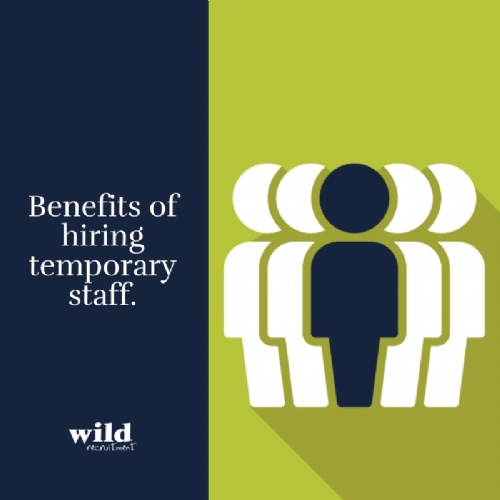 Temporary work comes with many benefits for candidates, but how can it be beneficial for employers? Temporary work gives employers the flexibility they may need to operate efficiently when demand for their product/service changes rapidly. This could explain the jump in workers choosing temporary work over the past few years. Just like with workers, temporary work can be a great opportunity for employers to gain new knowledge and skills.
With this being said, what are the benefits of temporary work for employers? Below we discuss some benefits:
Employing temporary workers can enhance the growth of businesses as it gives the employer the flexibility they may need to operate efficiently – especially when demand is unpredictable and there's rapid changes in demand for their product/services.
2.

Cover seasonal fluctuations and unexpected absences
Employing temporary workers allows your HR department to adjust to workload fluctuations when they have temporary workers available. For example, in retail around the Christmas period the demand for workers increases significantly and temporary work allows employers to fill the additional workload on a temporary basis, benefiting both the workers and the employers. Plus, filling any unexpected absences can be a thing of the past. Workers can be recruited quickly and easily to cover absences such as long term sickness, maternity or paternity leave etc. This will also help with retaining staff who are an integral part of the team when they require leave.
It takes less time for a recruitment consultant to find temporary workers than permanent employees. Your recruitment consultant will coordinate all of the checks required, the initial interview process and temporary workers payroll. It will also allow you to get a feel for the worker, and if things aren't working out you can ask your recruitment consultant to look for a new worker.
Temporary workers ultimately allow your business successfully function with additional support and flexibility when needed.
Looking to outsource your recruitment process? Why not let us help you explore the options and get in touch with us today to find out how we can help you.