The benefits of temporary work for job seekers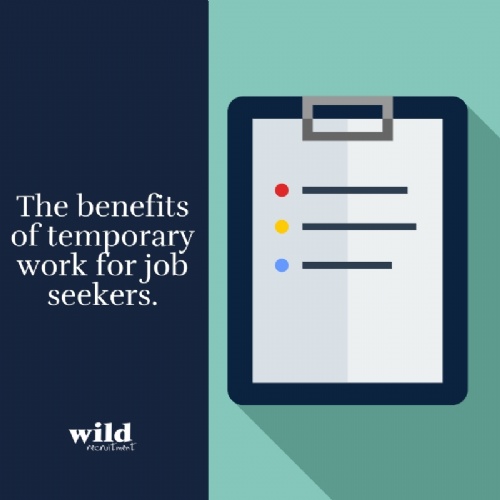 Temporary jobs are becoming increasingly popular over the past few years for many reasons. Temporary work can provide benefits such as freedom and flexibility to an employee, and a chance to gain new knowledge and skills.
What is temporary work?


When a candidate is required to work on a flexible, temporary basis which allows a company to hire a candidate to complete a specific project or cover over a busy period.
So, how could choosing temporary work benefit you?
1)

Learn new skills and experience and knowledge
Temporary work, is a quick way to gain experience in different roles, or different systems. It will provide you with more experience and knowledge to put on your CV, which may give you the extra edge over others when applying for future jobs.
Flexible work has become very popular in the last few years, and temp work gives you the ability to take work into your own hands and fit your job around your life. If you prefer a career with flexible possibilities then temp work might be right up your street.
Temporary work allows you to meet lots of new people and grow your job searching network. Meeting new people and putting you in positions to meet a potential, permanent employer is a given with temporary work. Ever heard the saying 'it's not what you know, it's who you know?'
Temporary work allows you to work in different roles and industries without being tied into a company until the end of contracts. If permanent employment is your end goal, a temporary role will help you get your foot in the door, offer experience and knowledge and help you eventually secure permanent employment.
Temporary roles can give you plenty of experiences and skills to fill up your CV with. Keeping an updated CV will impress future employers and show them that you're up to speed. Even if you're waiting around to find your dream permanent role, filling your time with temporary roles keeps your knowledge of various updated processes and if necessary, current legislations up to date on your CV.
Are you looking for temporary work and like the idea of working on a more flexible basis? Take a look at our current available vacancies here, or get in contact with a member of the team here.