New recruitment business opens in Wild West London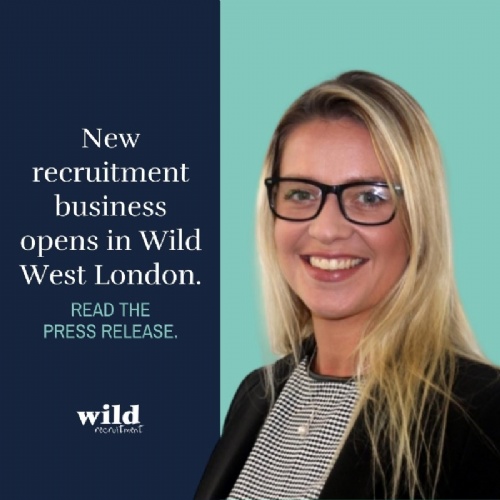 London's Bloomsbury is home to a new Wild Recruitment branch that specialises in hospitality, catering, driving and industrial work.
The Tottenham Court Road business was launched to take advantage of the huge number of new employment opportunities in those sectors.
It is part of
Berry Recruitment Group (BRG)
which works from nearly 40 outlets across the country including its Wild Recruitment branches in Portsmouth, Poole and Milton Keynes.
With businesses opening up post lockdown and with Christmas looming, staffing is a major issue.
Managed by Genevieve Seal, the London branch has seen enormous growth and wages are rising for its workers as demand soars.
Genevieve said: "We have an existing Wild Berry Associates branch in the area, but this has a different focus from Wild Recruitment.
"With demand in the driving, catering, hospitality and industrial sectors spiking we decided to open the new branch to cater just for those roles.
"The need was for specialist consultants to find and provide staff for the areas that were bouncing back after lockdown.
"Market forces have dictated that wages are rising regularly and we are attracting those from other jobs to come and sign with us and earn more money.
"In the last three months the wages for our drivers and industrial staff have increased on average by 13.6 per cent, and our catering desk has increased its pay rates by seven per cent.
"We are fortunate to have good relationships with many foreign students who have returned and are able to work 20 hours a week.
"Our referral scheme is also proving a hit with workers recommending friends for cash – but it is very much harder to recruit than it was previously.
"We have six staff in the branch and this number is likely to grow as more businesses approach us to help with their staffing needs.
"The run-up to Christmas will see even more demand and while that will create problems for employers, it means wages could rise again.
"The Wild Recruitment branch works across London and the situation is the same everywhere.
"Belonging to a large group with so many other branches allows us to benefit from their experience and resources."