Wild Recruitment opens new department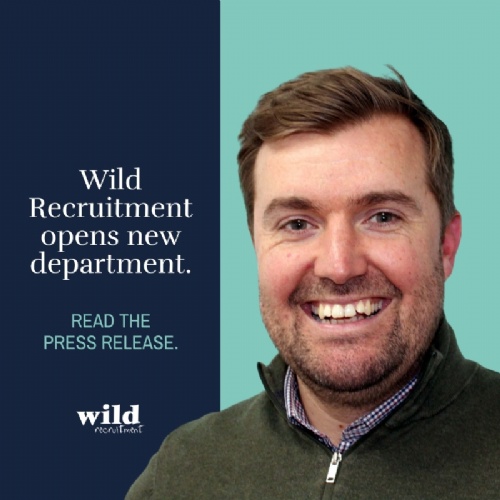 Wild Recruitment in Portsmouth has launched a new engineering and technical division because of increasing demand for skilled staff.
Experienced recruiter Tom Greenwood is heading the department at the large agency.
He aims to quickly grow the team of experienced consultants that will deliver top talent to his clients.
Portsmouth and the wider area is home to thousands of businesses that require skilled workers across all the STEM disciplines.
Wild Recruitment has many workers on its books and the new department will be able to find them the best and highest-paid roles for their skills.
It will also help companies fill positions, enabling them to maximise their production, output and productivity.
The government has acknowledged that a successful engineering sector is vital to its economic and environmental aims.
There are an estimated 173,000 vacancies in the country that costs about £1.5bn a year.
The shortage of workers in manufacturing is costing the UK economy about £7bn in lost output.
Tom said: "The new division is for skilled, white and blue collar workers and they really are in demand.
"Locally there are many companies that work in the major engineering and manufacturing sectors and their supply chains, particularly supporting defence and aerospace industries.
"There is a candidate shortage in most areas of recruitment and manufacturing and engineering are no different.
"We'll be speaking to technical colleges and the military in order to explain what we can offer to candidates looking for work.
"And we'd encourage anyone who's seeking a new temporary or permanent role to contact my team.
"We have a team of experienced recruiters and I have years of experience working with engineering, manufacturing and production companies.
"My plan is to grow this team in the next 12 months and beyond to meet the demands of our clients.
"Finding workers and getting them into jobs really helps the local economy."
Wild Recruitment has branches in Portsmouth, Poole, Milton Keynes, London, Hove, Haywards Heath and Horsham and is part of
Berry Recruitment Group.